Dear Reader,
We entered the quarter with significant emphasis on compliance and regulatory reporting. Financial Institutions are feeling pressures from all angles as Basel Implementations face deadlines in 2016 and 2017, as the "Panama Papers" place pressures on Trust companies, and as Caribbean banks start realizing that the topic of US Correspondent banks can no longer be ignored or addressed as individual nations.
In this newletter, we hope to provide you with relevant information to help your institution navigate through the challenging waters of the Global Financial World, to provide solutions to address your needs and to also keep you abreast of upcoming Financial sector activities.
 As mentioned in the previous editions, should you have an idea for a topic, a success story or upcoming event to share, send us your details so we can help support each other and grow together!
Enjoy your readings.
VP Business Development and Marketing
Miami, Florida, April 16, 2016. There are significant issues related to the loss of Correspondent Banking relationships which are threatening the Caribbean region's financial services sector. At a recent CEO Forum on De-Risking lead by the Caribbean Association of Banks (CAB), CEOs, Directors and Compliance Professionals from regional banks together with Technical Service Providers, a US Legal Representative and a potential provider of Correspondent Banking services came together to explore potential solutions and develop a set of actions in response to this threat.
In her opening remarks to the attendees, Ms. Joanna Charles, Chairperson of the CAB, emphasized the fact that it is no longer "Business as Usual" for the Caribbean financial services industry due to the unprecedented regulatory, legislative and economic changes taking place. She stressed that this forum was a call to action by members in pursuing some initiatives towards addressing those imminent threats. She remarked that "The need to ensure the viability of the financial services sector, rests with its members and cannot be left in the hands of third parties".
In many Caribbean jurisdictions ....
Read More about the Forum
Belize City, April 2016. The Central Bank of Belize has been involved in various reform activities to ensure Global Standards are met. Belize will soon undergo a change in its financial infrastructure, related to the implementation of a modern payment system as recommended through a World Bank Assessment.
With such changes, commercial banks will be connected through an Automated Clearing House (ACH), relieving financial institutions, for example, of manual and error-prone check processing that normally take 3-7 days to clear.
To assist the banks in Belize in the transition process, IBIS Management is offering key ACH and RTGS solutions with along with its fully integrated STP Payment Processing platform, Alchemy.
The Alchemy Payment Processing Platform is a powerful state-of-the-art payment workflow management system enabling financial institutions to become 'profitably efficient' in the arena of internal, domestic and international payment processing.
The solution is designed to process payment from any source and to interface with a number other systems (e.g. Core banking applications, SWIFT, RTGS, ACH and credit ....
Read More on EFT
Willemstad, May 2016. The Caribbean Association of Banks (CAB), with its headquarters in St. Lucia W.I., recently confirmed that it has selected Curacao as the country to hold it's Annual General Meeting and Conference for 2016. This event, being the 43rd conference since the inception of the association, will be held starting November 16th through November 19th of this year at the Santa Barbara Beach and Golf Resort.
The CAB is an active association, which was formed in 1974 in response to the recognized need for member-territories to mitigate the risk of reliance on external providers. The association currently comprises of Member Banks/Financial Institutions, Honorary Members and Service Members. The total asset base of the members is in excess of US$36.37 billion.
The theme of the 2016 conference is "Caribbean Banking, Fresh Tools, New Thinking." Attendees will have the opportunity to network with regional and global peers, partake in discussions and sessions on topics such as US Correspondent banking, Alternatives to Cross-Border payments, Global Banking trends and how the region as a whole needs to be positioned to be able to compete in the new banking ....
Click here to read more
Click here to see the complete slideshare presentation on Ripple, the alternative for Cross-border payment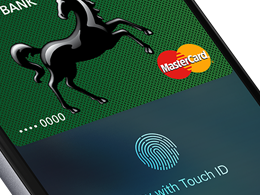 Recent analysis in the UK show that the young generation of Global Consumers expect mobile payments to replace cash soon. Is your financial Institution prepared to accomocade these consumers ? For more details on the survey and predictions for the next 10 years, you may find this article on our LINKEDIN page 
An article from BBC news revealed the full listing of persons and entities leaked from the Panama-based law firm, Mossack Fonseca. The article further explores key learnings from the Panama Papers. Click here
DID YOU KNOW.............that IBIS Management Associates is the official Caribbean representatives of Entrust DataCard who provide sound and worldclass solutions to identify and assure Trusted Identities and Secure Transactions next to Card solutions?
DID YOU KNOW.............that you could easily obtain, upgrade, change, revoke and migrate (from SHA-1 to SHA-2 or SHA-3) your SSL Certificates through your own Certificate Services Account with IBIS Management managed by the bank?
DID YOU KNOW.............that IBIS Management Associates is currently involved in a number of Domestic Clearing Network implementations working closely with client banks, collaborative Core Banking vendors, Central Banks and other providers on implementing different flavors of ACH and RTGS for Electronic Funds Transfers (EFT) throughout the Caribbean Region?
DID YOU KNOW............that the occurred fraud with the Bangladesh Bank Cyber attack was executed by the means of a highly specialized malware, which allowed the attackers to compromise the SWIFT Alliance Access (SAA) and the related database and that it's important to know that the SWIFT Alliance Access (SAA) software is not used by our SWISSRoute ServiceBureau (by D+H) , so the specific malicious software would not impact us or our SWISSRoute clients. We use our own products, which are subject to strict security checks. Our test and production systems are subject to controlled change management procedures. Our data centers and systems are logically and physically protected by a multi-level security architecture, which meets the highest standards and is regularly inspected by external bodies to safeguard against any vulnerabilities.
For more information, click here to contact Morales Esajas, Senior Manager Customer Relations
Are you prepared to ride the waves of the Trust industry future ?
IBIS Management has developed the FUZE payment platform to help Trust companies and Corporate Service providers address current and future payment challenges and reduce risk. With an automated, built-in filter, FUZE helps Trust companies cross-check payments and screen agaist key global lists for heightened risk individuals and entities. Contact us now for more information or to set up a Demo.
The CAB conference theme, date and location have been made official. From November 16th through the 19th, Curaçao is welcoming regional-and global banking executives as well as Financial technology solution providers to attend the most informative regional conference to network with peers while gaining knowledge on the latest banking developments. Many topics will be addressed, including the pressing subject of US Correspondent banking. For more information, click for the CAB website. 
In April, IBIS Management Associates sponsored an Olympic-themed event along with the Jamaica Institute of Financial Services (JIFS) . Local Bankin executives had the opportunity to network with peers while enjoying fun-filled activities planned by IBIS Management. Teams formed were : Greenlight Team, Alchemy Team, FUZE team, SWISSRoute Team and IBIS Team. All representing the solution and services pillars of the company. The games included from Compliance obstacle course to "Guess the Benefits of solutions."   Click here so see more images of the event.