This report covers the period between July 1 and July 31 and reflects the media monitoring results and activities carried out in frames of this monitoring.
• In July, one of the most high-profile issues involving discriminatory expressions was related to racist remarks made by Georgian ambassador to the United States, Archil Gegeshidze about Iranians when he spoke about the results of the Treaty of Georgievsk.

• The issue of pushing for referendum on defining marriage has again increased homophobic narrative in media; the representatives of the following political parties - Alliance of Patriots; Tamaz Mechiauri – for United Georgia; Industry will Save Georgia – are the main sources of homophobia.
• In July, Georgian media outlets focused on a video clip aired by the Patriarchate's TV channel "Ertsulovneba", according to which those people, who were reluctant to visit Orthodox church, were described as animals.
• A failed coup attempt in Turkey caused a new wave of Turkophobia and Islamophobia. In July, respondents actively discussed the issues of funding the schools affiliated to U.S.-based cleric Fethullah Gülen, whom Turkey's leaders have blamed for a failed coup, as well as Islamic threats.
• Some facts of gender stereotypes/sexist expressions were also revealed in the monitoring process. 
Hate speech/calls for violence/politicians
Obiektivi, Gamis Studia, Marshalpress, July 31
Valeri Kvaratskhelia, Socialist Georgia: "We will cut your tongues with this sickle and crack your stupid heads with this hammer, because you, who have deprived our working people of their subsistence right, are their sworn enemies."
Alia, July 18-24
Nino Samkharadze, journalist: "National sect, running over the corpses, dares and threatens with rebellion; incapable Georgian Dream has become a hostage of these executioners."    
Obiektivi, Gamis Studia, July 29
Rezo Amashukeli, poet: "Now Salome Samadashvili [UNM] comes out, with an upturned nose full of black sulfur and speaks something. The blood of our people was not enough for them. Be thankful to Bidzina Ivanishvili for not being hanged on the trees… They should be destructed and do not tell me now that we are the representatives of one nation."
Xenophobia/racism/government
Rustavi 2, Tabula, Netgazeti, Georgian Public Broadcaster, Imedi, GDS, July 6
Archil Gegeshidze, Georgian ambassador to the United States: "The fact is that we do exist and if it were not that treaty [Treaty of Georgievsk], we would have had black eyes and hair like charred log as the Persians have. It is the merit of our ancestors that we are called Georgians, we have Georgian consciousness and are identified as the nation."
Asaval-Dasavali, July 25-31
Mikheil Tsagareli/astrologist: "40 Iranians moved in my residential building yesterday. They occupied the entire 2nd floor. Turkey rules in Adjara. So, irreversible demographic changes will begin soon. Negroes, Chinese, Indians and Turkish will reproduce themselves so much that we, the Georgians will form the minority in Georgia, especially as the majority of Georgians are running away from the country. A demographic catastrophe will be unavoidable in this situation."
Turkophobia/Islamophobia/politicians
Obiektivi, Gamis Studia, July 21
Vazha Otarashvili, Alliance of Patriots: "We are still importing cheap products from Turkey, which are full of pesticides and poisons and Turkish trailers are galloping on our markets; the labor of Georgian farmers has become absolutely priceless."
Turkophobia/Islamophobia/media
Asaval-Dasavali, July 25-31
Bakur Svanidze, journalist: "We have lived up to see that a part of Georgians have posted the flag of Ottoman Empire, the appropriator of at least one fourth of Georgian territory, the extirpator of Georgian language, culture and religion as an "avatar" on their Facebook pages."
Discrimination on religious ground/media
Obiektivi; news program; July 20
Video clip of Ertsulovneba TV: "Visiting the church is equal to being a human, but who are those people, who do not visit the church? Are not they human beings? My friend, animals also have eyes, legs and other organs and even bigger in size, but it does not make them human beings. The latter differ from animals not only by their appearance, but also by their thinking that has been gifted by the God and the religiosity is a clear example of it."
Religious discrimination/clergy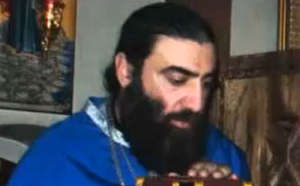 Asaval-Dasavali, July 25-31
Nikoloz Chkhikvadze, archpriest: "Now I will comment on the planned visit of the Pope – it is terrible. Today the Patriarchate is under a huge pressure; otherwise, the Patriarch would not have invited a heretic. He is the greatest enemy of orthodoxy; greater than Islam and do you know why? Islam tells you directly – I am your enemy; and he portrays himself as your well-wisher and simultaneously digs a grave for you. He is a wolf in sheep's clothing and his arrival will bring nothing good. It will be a great danger and we will see it quite soon.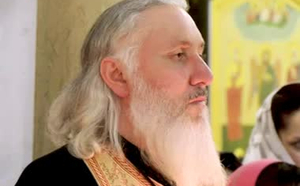 Asaval-Dasavali, July 18-24
Davit Isakadze, archpriest: "I state publicly that the arrival of Pope Francis to Georgia aims at weakening the Orthodoxy!... The Pope is the greatest heretic. If you collect false teaching existing in the world, it will not overweigh all the sins committed by the Pope."
Obiektivi, Gamis Studia, July 13
Alliance of Patriots of Georgia, Davit Tarkhan-Mouravi: "…It is being proved that it [homosexuality] is a disease. The U.S. laboratories claim that a gene has been discovered, which confirms that if it is modified in an embryo, a child will definitely be a homosexual. And now they say that there will be a drug in ten years and if a pregnant mother is treated with this drug, this gene will be corrected; so, the problem may be settled once and forever."
Gogi Topadze, Industry will Save Georgia: "They plan to legalize same-sex marriages… If the new government comes, the law may be amended without it. Therefore, 200 000 votes are needed to hold a referendum and if we find 200 000 pederasts in Georgia, then… " 
Obiektivi, Batumi Studio, July 21
Merab Bladadze, host: "How should a parent guess that a child, for example, a boy has a certain deviation towards homosexuality. They are now repeating over and over again that it is good, but be sure, I had lived in Europe for decades and it is considered a tragedy for a family to have an LGBT child or a Lesbian daughter."
Anti-western sentiments/society
Asaval-Dasavali, July 25-31
Mikheil Tsagareli, astrologist: "The West tries to destroy Georgian faith, consciousness, because the United States and Europe do not need Georgia as a cultural and developed state. It will be ideal for them if only 800 000 Georgians remain here to render services to tourists. The same was done by Saakashvili. Nobody shows interest for our culture, religion and family. Thus, as soon as the family institute is disintegrated, the country's mentality will start destruction and the West will achieve its goal."
Anti-western sentiments/media
Georgia and the World, July 21
Armaz Saneblidze, journalist: "Today a lot of representatives of the U.S. elite are proudly announcing about their perversion – sexual depravity."
Asaval-Dasavali, July 25-31
Arno Khidirbegishvili, Sakinformi: "Why do we send our guys to the countries, where terrible epidemics are spread?! Is not it right that U.S. soldiers brought AIDS virus from Vietnam, which, according to some reports, was created in the chemical laboratories of the Pentagon to conduct experiments on the Vietnamese?""
Real facts on Soviet KGB myth about origin of AID is available at Myth Detector.
"Most alarming is to conduct research on the causes of human, animal and plant infectious diseases. Actually, the United States has an opportunity to conduct dangerous experiments beyond its borders without jeopardizing its own population."
Gender stereotypes/government
Rustavi 2, Kurieri at 9pm; Imedi, Krinika at 8pm; Tabula, Focus at 7pm; IPN; Marshalpress; Pirveli Radio; Netgazeti; July 25
Kakha Kaladze, Deputy Prime Minister and Energy Minister, head of Georgian Dream's election headquarters: "I feel doubtful about these statements [made by Chairman of the Constitutional Court, Giorgi Papuashvili]; I think that these are political speculations; it is nothing but gossiping by women."
Sexism/Gender stereotypes/politicians
Marshalpress, July 27
Source: Facebook
Merab Kvachakhidze, Georgian Dream  coalition, Conservative Party: "... ; a friend, partner – sweetheart; gay – pederast; sex worker – prostitute. Has anything changed? Yes. This category – from a hairdresser to a prostitute – has moved to the elite part of our society. Moral: both elite and conscience became priceless."
Kavkasia, Barieri, July 20
Soso Vakhtangashvili, National Forum: (addressing Sevdia Ugrekhelidze of the United National Movement): "I cannot enter into polemics with you… I apologize if you did not understand me correctly; I cannot talk about it with a woman."
Gender stereotypes/sexism/media
Guram Palavandishvili, Palitra TV host: "Women used to wear short dresses to incite men… It is a depravity; those, who wear such clothes, are lewd no matter who they are." 
See full collection of examples of discriminatory statements at the website: www.notophobia.ge

Newsletter was developed by Media Development Foundation (MDF) within the frameworks of the Promoting Integration, Tolerance and Awareness Program in Georgia, supported by USAID and implemented by UNAG.

Opinions and ideas provided in this newsletter are those of the Media Development Foundation (MDF) and do not represent the official position of the U.S. Agency for International Development and the UN Association of Georgia.