Main Observations of Media Monitoring
The following tendencies have been noted from 15 September to 15 October:
Large part of the tendencies is related to the anti-Western rhetoric. Along with traditional tendencies, the issue particularly stressed during this period was migration, specifically the notion that EU membership for Georgia would mean great influx of refugees, threatening to leave Georgians a minority in their country; there also were recurring myths about Lugar laboratory; the issue of Syria was also active. During discussion of this issues Russian sources were used (by Obiektivi TV);
During this period, Georgian Dream representative Soso Jachvliani
presented draft law in order to take phrases "gender equality" and "sexual orientation" out from the anti-discrimination law; Accordingly, there were many comments on this topic by him.
Gender stereotypes were promoted by newspapers Alia and Kviris Chronika on the basis of Russian sources.
During discussion about Rustavi 2 court case there were calls for violence against the TV company's management and journalists, as well as unfounded statements about sexual identity of some of its employees. (People's Assembly representative Elizbar Javelidze, journalist Bakur Svanidze).
Russian sources
Saqinform - «Комсомольская правда»; НТВ
Political Night, Obiektivi – МИР TV; Россия24; Информбюро
Alia - myjane.ru; woman.ru; Pronowosti.ru; Wherewoman.ru; Mainfun.ru;
Kviris Chronika - myjane.ru; Pronowosti.ru
Unfounded statements regarding ethnic identity
While Frenshnews website is not an object of our monitoring, materials containing discriminative context are included into our bulletin based on the random selection principle. In this material both journalist and respondent unfoundedly stress alleged Armenian background of Prime Minister Garibashvili:
Freshnews, "The Prime Minister's neighbors"; 20 July
Journalist: Residents of the Prime Minister's village tell Freshnews what previously they had been talking about only among themselves. Respondent N1: I know they are Armenians, the Garibashvilis... Respondent N2: He was Garibov and changed it to Garibashvili, we have heard about this story; Respondent N3: ... journalist: Until Ana Shakhbaziani establishes that she's Garibashvili's relative...
Calls for violence: media
Asaval-Dasavali, 28 September - 4 October
Bondo Mdzinarashvili, journalist: The [Republicans] are usual leeches, old leeches whom one should just burn. I told them people would burn them and they accused me of demanding to burn them.
Calls for violence /unfounded statements regarding sexual identity: non-government organizations
Asaval-Dasavali, 12-18 September
Elizbar Javelidze, People's Assembly: If I meet Nika Gvaramia [director of Rustavi 2 TV Channel] somewhere I will beat him to a pulp, and then let them arrest me! And this Rustavi 2, with all its employees, should be chased from Georgia with sticks! Including that "Julietovna" Gabunia with his earrings, the favorite of "Konchita" Gvaramia!"
Calls for violence: society
Asaval-Dasavali, 21-27 September
Soso Robakidze, father of Buta Robakidze: Gviniashvili [MP from the national Movement] should be not just beaten, but get his head cut off! They all should be put on an electric chair and this is how this sect's story should be ended!.
Obiektivi, Night Studio, 17 September
Rezo Amashukeli, poet: "The blood that needs to be spilled should be spilled once and for all. There is not much to be investigated about which crimes they have committed and how. They [the Nationals] are blood-drinkers "...
Racism: non-government organizations
Asaval-Dasavali, 28 September - 04 October
Evgeni Mikeladze, National Front: There is a conflict on David Aghmashenebeli Avenue between the population and these so called businessmen from Asia and Africa, who create discomfort for the locals. If the government does not legally regulate migration processes, there will be reaction from ethnic Georgians!
Alia, 22 September
Editors (description of a video): "Bergman against blacks. Dinamo hooligan firm often conducts such "cleansing works". The target of Tbilisi hooligans are mostly blacks, but there is antagonism towards Turks and Arabs too. In the second episode of the video there was a Georgian girl with a black person, whom we did not let get pleasure from the "black caress".
Jondi Baghaturia, Georgian Group: We took back Georgian territories at the cost of blood of the Russian soldier and Russian people (of course, Georgians stood with them as well), we took Adjara from Turkey, which today they call brothers. We took back Akhaltsikhe and Akhalkalaki with the Russian help, and today we have our statehood... Russia is the only state which deters Turkey, look at the map and you will see what Turks are doing in Syria and to the Kurds.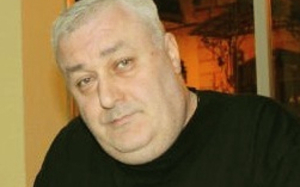 Obiektivi, Night Studio, 16 September
David Tarkhan-Mouravi, Patriots Alliance: "What is the position of Turkey, which swears that they are our brothers?! Turkey has received from Obama administration the right to stage Yazidis' genocide for the 28th time. Turkey does not fight against the Caliphate, it fights against the Kurds... We should remember this, that they will do the same thing to us."
Obiektivi, Political Night, 25 September
Besarion Bibineishvili, Patriots Alliance: ... Minister of Economy prefers to sell land to the Turk and call it an investment, while land given to the Georgian peasant and farmer is a loss for him.
Rustavi 2, P.S. 11 October
Murat Takoyan – resident of Kartsakhi village: "I have blockes the road personally. We blocked it because the Turks work here. They have come to our village, work on our land and steal from us. This is why we blocked the railroad."
Obiektivi, Night Studio, 16 September
David Tarkhan-Mouravi, Patriots Alliance: " ...The Arab refugees I see in Germany I can also see at Tbilisi airport... I am a great supporter of the Arab refugees, but I have to take care about Georgians first, not Arab refugees. I don't need more people to break in here. We cannot take care about ourselves, let alone them."
Alia, 23 September
Gela Zedelashvili, journalist: " The was a story broadcasted by this channel, how Gela Grishenko, who lives in village Kardenakhi of Gurjaani District, is felling "his" vineyard (don't consider this xenophobia, but I wonder, when Grishenko has become a Georgian farmer?).
Iakob Lezhava, author: "Thousands (or tens of thousands!) of Turks, Africans, Indians, any foreigners, and their family members, who had never worked in their homeland or in Georgia, who don't know Georgian language, nor consider Georgia as their homeland, and to whom Saakashvili generously gave Georgian citizenship during 2004-2012 (nobody knows why), get Georgian pension as soon as they reach the age, while the Georgian who has spent all his life in Georgia and in the service of Georgia gets nothing!"
Xenophobia: non-government organizations
Alia, 23 September
Evgeni Mikeladze, National Front : "The protest rallies (participant of the rallies organized by the National Front demanded stricter immigration policy and closure of the foreigners' bars in Tbilisi) brought results only recently, in the sense that they instilled certain fear in the Iraqi and Turkish citizens, as a result of which their unacceptable activities stopped for a while..."
Rezonansi, 6 October
Irakli Tskitishvili, Experts Club: "I have never heard of an Abkhaz who worked on land, or was a turner or a carpenter. They cannot create anything of value. But they can spend illegally earned money for drugs. Those very few who work, do so in services or police, they have no other income."
Obiektivi, Night Studio, 18 September
Tengiz Dikhaminjia, Constitutional Congress: ...I don't understand, a mother of 4 or 5 children, who touched some Indian, is arrested for 5 or 6 years...
Asaval-Dasavali, 12-18 October
Mikheil Tsagareli, astrologer: I don't know why is the government so glad that Chinese and Turks come and get employment here.
Asaval-Dasavali, 12-18 October
Achiko Nizharadze, singer: Arabs employ Georgian girls as prostitutes, do you like this? Someone should pay attention to this! Why do they let tourists of such low level work here?
Obiektivi, Night Studio, 12 October
Soso Tsintsadze, political observer: "But they [speaking about rising number of Arabs in Europe] come and procreate like rabbits. What is it going to be in 15-20 years?"
Soso Jachvliani, Georgian Dream: "I want to express sorrow and sadness because of the fact that during the adoption of the anti-discrimination law we voted for sodomy – legalization of this illegal way of life... My legislative proposal is to amend the anti-discrimination law and take out from the list there terms that mean sodomy – "gender equality" and "sexual orientation", so that nothing is built on it later, whether it is same-sex marriage, adoption of children by same-sex couples, and so on."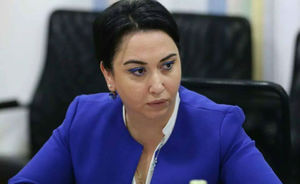 Alia, 17 September
Eka Beselia, Georgian Dream:"I don't agree with my friend Soso that by the law we adopted in the Parliament we legalized sodomy, and this is a very sensitive topic, which must be said very clearly."
Obiektivi, Night Studio, 23 September
Gia Japaridze, Georgian Dream:"What sexual minorities, what a shame! For me this is shameful! I come from Racha, from the mountains, and I don't like to talk about such stupid things"
Gia Tsagareishvili, Free Democrats: "God save us. God made me a Georgian and I think this is exceptional. I cannot say that only Georgians are good, but I cannot hug anyone in this hall, sorry. I know what this flag symbolizes. Let those who want that fold this flag."
Zakaria Kutsnashvili, Georgian Dream: "So you like when men kiss men and women kiss women? I don't. I share the values of the Georgian way of life and being a modern European does not mean that a man must kiss lips of another man."
Bidzina Gujabidze,Georgian Dream: "LGBT orientation is not a value of mine. Of course, I am a conservative and I could not have such people as my friends, but their existence is understandable and bearable for me."
Obiektivi, Political Night, 05 October
Giorgi Lomia, Patriots Alliance: "They should exist, live for themselves, without propaganda and then we won't have to deal with each other. But I can never say that homosexuality is good.
Nino Ratiani, anchor: This should not be encouraged...
Asaval-Dasavali, 21-27 September
Giorgi Gigauri, journalist: This Giorgi Kikonishvili is no Spartacus, but it seems he is going to launch rebellion in the LGBT empire! And this "man" was the first in Georgia to proudly acknowledge that he is a pederast! He even posted pictures of his caresses with his husband in the social media, but this stonehearted Vacharadze has not appreciated this!...
Asaval-Dasavali, 28 September-04 October
Giorgi Gigauri, journalist:If Mamuka Khazaradze had manhood and conscience, he would say openly: "I am not a fan of Paata Shamugia's filth and the toilet poetry" and he would greatly apologize to the people of Rustaveli and Galaktioni, Vazha and Akaki for this strange thing called "Sabarasti Shamugia"!
Alia, 01 October
Editors: "Mr. Irakli, if a man builds 100 bridges and lies with another man once, he will be called not builder of bridges, but giver of his ass!"
Homophobia: non-government organizations
Asaval-Dasavali, 28 September -04 October
Zviad Tomaradze, Demographic Foundation: By inserting sexual orientation and gender identity in the legal sphere, moral norms are being violated; the Georgian Constitution already guarantees rights of all parts of society. We must not allow degradation of morals, which is the basis for degradation of all important institution in the state".
Geworld.ge, 16 September
Elizbar Javelidze, People's Assembly: "I am going to collect signature so that Public Broadcaster is not financed by our money and that its state property is confiscated. Because it is a nest of filth and pederasts. Not of LGBT, but of pederasts! Only 2 or 3 TVs – Dro, Obiektivi, Kartuli Arkhi – try to say the truth today.."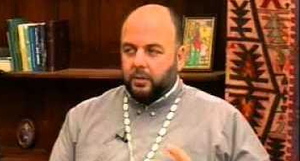 Asaval-Dasavali, 21-27 September
Giorgi Tevdorashvili, archpriest: "Remember the eggs and step-ins on them? Egg is a symbol of life. This is why we paint them on Easter. So, this means crushing of life by the sodomites. If sodomy spreads, the people will not multiply, right?! These are satanic symbols which must be removed immediately.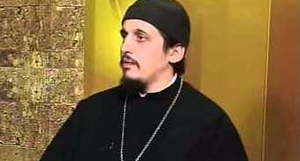 Kviris Palitra, 16 September
Irakli Dumbadze, priest: Church has everything described very clearly, it is openly said that sodomy and whoredom, thievery and other sins are insults to God and people who commit these sins cannot be with God.
Anti-Western sentiments: politicians
Dimitri Lortkipanidze, Democratic Movement: "Today political specter is divided in two parts – the sodomists and antisodomists. By sodomists I mean all politicians and political teams who swear fealty to the international liberal society and its values, and whose agenda includes legalization of the same-sex marriages. Many can say that he has pro-Western orientation but does not support the sodomist goals, but today it's impossible."
Obiektivi, Night Studio, 23 September
Giorgi Maghlakelidze, Patriots Alliance: " ... 120 000 [migrants] is not the number that will break in [the European countries], it will be twice, thrice, ten times more, therefore Georgia, as the country which has signed Association Agreement, will be obliged to take part in this processes".
Anti-Western sentiments: media
Levan Zangurashvili, journalist: "... Today it is fashionable in Europe to propagate immoral way of life under the cover of pseudo-tolerance, to have same-sex marriages, remember that there are many European families, most of them, which have only one child (and their daughters often marry Muslims), so there is obvious decline of the local European population. ...".
Headline: Pederast to be appointed U.S. minister of ground forces
"All roads are open for the LGBT in America, despite the fact that the Capitolium has not been painted in rainbow colors, like the White House. It seems, the world has gone mad, first of all – old Europe, which has rejected Christian traditions, and U.S. follows it."
Kviris Chronika, 21-27 September
Nino Samkharadze, journalist "Who needs Europe which calls on us to have double standards, to restore the so called justice towards the criminals only because on the European political market this political force is marked as the pro-Western party, which has paid a lot of money..."
Arno Khidirbegishvili, Saqinform editor: For whose interests are the dying in the faraway Afghanistan the Georgian soldiers, for the parents of whom even 100 billion dollars cannot compensate for their children? For the international drug cartels' interests and for enrichment of several American oligarchs who work on the U.S. military-industrial complex?!
Headline: Anti-Western proclamations distributed in the streets of Tbilisi
Proclamation: American government irradiates my family from space, from satellites. My life and that of my family members is in danger! The Georgian people must know this! This is alarming!"

Alia, 7 October
Gela Zedelashvili, journalist: "They even tell us that men should marry each other and have children."
Arno Khidirbegishvili, Saqinform editor: "The goal of U.S. was to sacrifice Europe, cause chaos which would push Islamic world towards unification as the new Arab Caliphate, as a counter-balance to China!…
Today U.S. is like a losing gambler who, at dawn, puts his last money at stake in order to get back what he has lost, instead of stopping and coming to senses! And, as such gambling often ends up, in the end there will be a shot at his temple...
Nikoloz Korinteli, journalist: "Is it not enough for Georgia to be on its knees before U.S. and Europe and fulfill "undertaken commitments", without engaging in another commitment which is very damaging for the country? ... By legalizing same-sex marriages the U.S. government has threatened not just Georgia, but all countries of the world ... We have taken this "obligation" and opened in Tbilisi first American biological laboratory, then – NATO training center, becoming the target for the Russian missiles."
Obiektivi, " Political Night "; 11 October
Story from the Russian media (МИР TV, Россия24; Информбюро):
There are already rumors that this outburst of meningitis is Americans' fault. There is Richard Lugar laboratory which has been functioning near Tbilisi for several years already, and whose foreign employees have been accused several times of deliberately spreading various infections, as if their purpose is to study infections on the Georgian population."
Anti-Western sentiments: non-government organizations
Konstantine Chikviladze, Eurasia Institute: "There is no another country in the world which has started as many wars as America, and these wars or conflicts never brought any reasonable result, which would bring the world closer to peace... Europe is stuck with the refugees problem, many of them are escaping Iraq and Syria, running from Islamic State, which was created by U.S., Great Britain and France, together with Turkey."
Alia, 23 September
Evgeni Mikeladze, " National Front ", "EU is good if Georgia keeps Georgian values, face and ideas. If entering EU will cause the processes that are now ongoing there, then we do not need such an EU! We do not need the union which will turn Georgians in Georgia into a minority and enslaved group!!!"
Alia, 25-28 September
Archil Chkoidze, Eurasian Choice: "I will tell you what U.S. are actually proposing us: let's create a polygon in Georgia, where the NATO member states' soldiers will train, where, in fact, terrorist will train, who will then be used by America in Afghanistan, Iraq and, if necessary, they will open a front with Russia too...
Mikheil Babunashvili, Chairman of the Georgian Patriots Union "Gvarishvilebi": " Russia considered me a human being, while for America I am not even a cockroach."
Kviris Chronika, 12-18 October
Elizbar Javelidze, People's Assembly: There is no worse evil than America in the world today, Russia did us a lot of damage, but they did some good too. One thing is that Russia does not encroach on our soul and does not tell us to legalize same-sex marriages, does not tell us to ask our children whether they are boys or girls only when they turn 14."
Anti-Western sentiments: society
Levan Vasadze, businessman:"There are some things, which we don't have to learn from America or Europe. We cannot be pupils in everything. Learning from the Americans who to raise our children and what kind of relationship to have with our wives is like Georgian road workers teaching Americans how to work with asphalt."
Tamar Kiknadze, professor: " ... There are very good conditions for foreigners in Georgia. This is Georgian globalization project, which aims at as bad as possible situation to exist, so that Georgian citizens leave the country, and for foreign citizens to come in instead of them."
Rezo Amashukeli, poet:"The huge formula for which American minds call is that Orthodox Christianity must be destroyed. Orthodox Christianity and family, these are the two things that hinder the West from mixing everything, so I believe all the attention of the society must be directed towards this institution."
... There is my dossier in American Embassy, it won't be problem for them to kill me. That's what these bastards hope for!"
Alia, 7 October
Soso Tsintsadze, political observer:"Let's be thankful that today the West does not demand that all Georgia give our asses like they do They only demand that we Georgians don't insult the pederasts.""...." They just get angry and tell us we must not laugh at the pederasts. If they tell you: you are Kakhetian, stop fucking donkeys and let them fuck you instead, I shall see how you like it."
Sexism and gender stereotypes: media
Alia, 22 September
Source: dress-code.com.ua
Editors: "So, she stopped being a woman [Lindsay Lohan] and became a whore."
Alia, 24 September
Source: Pronowosti.ru
Editors: "The stronger sex subconsciously tries to impregnate as many women as possible, whatever their quality. And the beautiful sex tries to find a healthy and ideal male."
Alia, 25.09-28. September
Source: Wherewoman.ru
Editors: "It is weird, but Americans say that this method worls better with the beautiful sex. Why? We don't know, but maybe because the brain of smaller size loses temperature more easily? What a bitter joke of ours..."
Sexism and gender stereotypes: society
Asaval-Dasavali, 21-27 September
Khatuna Muzashvili, psychologist: Woman and man cannot ever be equal… A woman who wants to be a single one in the man's life, must make the impression that man is the first and she is the second!
Anzor Totadze, demographer: "There is big difference between work of a man and a woman. Man's mind is built to be more adapted to creative work, while woman does monotonic with pleasure too. Great technological achievements, masterpieces of literature, music, art, architecture – are all created by men, and there is no woman's hand to be seen there, though without women's support and them being the source of inspiration nothing valuable has been created. ...... We believe that it is really too much to talk about worrying situation with violence against women in Georgia. ...
Newsletter was developed by Media Development Foundation (MDF) within the frameworks of the Promoting Integration, Tolerance and Awareness Program in Georgia, supported by USAID and implemented by UNAG.

Opinions and ideas provided in this newsletter are those of the Media Development Foundation (MDF) and do not represent the official position of the U.S. Agency for International Development and the UN Association of Georgia.