Address of the No to Phobia Civil Platform to the CEC regarding the Turkophobic Ads 
On 26 September member organizations of the No to Phobia civic platform addressed the chair of the Central Election Commission, requesting a study of the legality of the Turkophobic election campaign video of the Alliance of Patriots'. On 5 October the CEC wrote a legal violation report on the basis of this address.
Media Monitoring
Below are presented separate instances from the period of 1 to 30 September. It is notable that during this period Turkophobic sentiments were particularly strongly represented. Their source was the Patriots' Alliance:
Hate speech/ discrimination of mentally disabled people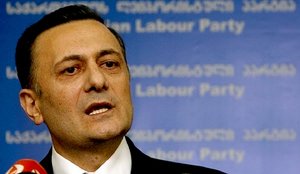 Rustavi 2, Kurieri, 15 September
Shalva Natelashvili, Labor Party: "Bidzina Ivanishvili is sick with a special form of schizophrenia, which is called, perhaps, surveillance mania".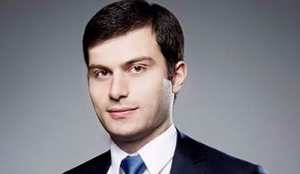 Rustavi 2, Kurieri, 19 September
Beka Basilaia, UNM: "The people [judges of the Constitutional Court] who serve not constitutional justice but schizophrenic interests of a single man."
PIA, 30 August 
Irma Inashvili, Patriots' Alliance: "In 2003, when in the name of democracy, humanism and high ideals a group of mentally ill politicians came to power [the UNM members], who got mentally traumatized when they were children and then came to power and directed that embitterment at the society". 
Asaval-Dasavali, 12-18 September
Giorgi Gigauri, journalist: If anyone can be called "servants of Satan" and "followers of devil" in Georgia, it is the Republicans!... They hate the Georgian Church and Orthodox Christianity so much that they don't even visit churches for political purposes, and they demonstrate this to their western partners and Satan!...
Asaval-Dasavali, 12-18 September
Sandro Bregadze, Georgian Idea: We must take away the right to reside in Georgia from the representatives of Asian and African countries and deport them. We must create new strict immigration laws".
Obiektivi, The News; 21 September
Irma Inashvili, Patriots' Alliance: "Opening of the Turkish school in Batumi means ideological expansion. Opening, within the Georgian state, of the Turkish school with teachers from Turkey, and teaching in accordance to the Turkish educational system. This does not serve our country's interests."
Obiektivi, Political Night, 29 September
Bondo Mdzinarashvili, Patriots' Alliance: "Father Ion recently said during a sermon: how can the ruler of the Georgian people pay 10, 20 and 30 million for construction of a mosque?.. This means destroying the country we say this not because we hate Turks, but because we love our country."
Obiektivi, Night Studio, 27 September
David Tarkhan-Mouravi, Patriots' Alliance: "Why are we giving away Adjara to the Turks?... Where one looks, there are Turks. It's all Turks here… Are we in Georgia or in Turkey? Turkey has been possessing 33% of our territory for 98 years already."
Obiektivi, Political Night, 8 September
Mamuli Zhghenti, Patriots' Alliance's election candidate in Batumi: "Turkey has always been our foe, and still is… It is obvious that the government is interested in the Turks dealing here, coming, and marrying, and multiplying here. The government should work out a plan for this not to be happening." 
Bakur Svanidze, The Left Alliance: "In fact, Russia is opposed here not by American and European democratic values, but the Ottoman Empire under the cover of the NATO… Why are we surprised that Russia, which treated the conquered Georgian territory and population much more humanely 100 years ago compared to another much more dangerous enemy – Turkey, is now regretting its "humanity" and thinking that it should had destroyed everything Georgian on the conquered Georgian lands, prohibit Georgian language, destroy their identity, perhaps then Georgians would proclaim me [Russia] their historical friend too, or at least I would then keep their territories without problems." 
Obiektivi, Political Night, 8 September
Nino Ratishvili, anchor: "Today the problem is not just in Batumi, but in Tbilisi as well. One can walk on Aghmashenebeli Avenue without hearing one's own language. The same problem is in Adjara and Batumi."
Asaval-Dasavali, 19-25 September
Jaba Khubua, journalist: Fierce opponent of selling Georgian lands to foreigners [Sandro] Bregadze against its fierce supporter [David] Usupashvili! Generally this means national spirit against anti-national spirit!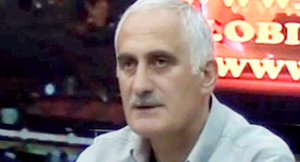 Avtandil Ungiadze, Orthodox Parents' Union: "We can see the threats, one is that he [the Pope] has been anathematized, and that anathema is in force today too, he is the arch-heretic, thus his planned actions are against the church laws, for instance it is planned for him to enter Svetitskhoveli. And we don't know what he is going to do there, maybe he will preach, and according to the church laws that is unacceptable".
David Isakadze, archpriest: "We are going to accuse the Pope's visit and call on the Orthodox Christians not to visit the Pope's mass. Praying with them will be condemnation of your soul"..."The Pope is the greatest heretic. We don't want his preaching, let him preach in Vatican. The Patriarchate has made a statement and said that their dogmas and laws are unacceptable to us ".
IPN, 29 September, Marshalpress, 30 September 
Participants of the rally against the Pope's visit to Georgia: "This confirms our suspicions about the Pope visiting to preach his heretical false teaching, the so called papism in Georgia, in order to proselytize, which insults our educators, the apostles – St. Andrew, Matthias and Simon Kananeli, the name and works of St. Nino. This is directed against Orthodox Christianity".
Kavkasia, Barieri, 1 September
Dimitri Lortkipanidze, United Democratic Movement:  This concerns my children and I have eight of them, so don't I have a right to protect my children from this evil influence [homosexuality]?!
Asaval-Dasavali, 12-18 September
Sandro Bregadze, Georgian Idea/Nationals: After entering the Parliament I will prioritize and active fight for… the legislative prohibition of propaganda of homosexuality and all kinds of immorality.
Headline: Shalva Natelashvili to a journalist: "You pederast brat [addressing a journalist], you keep giving out your ass …"
Arno Khidirbegishvili, Saqinform editor: "Now many are at a loss and don't know whom to believe... the exemplary family man Ivanishvili who always says that adoption of the anti-discrimination law by the Parliament is his personal and great achievement? The law which protects the pederasts at the expense of the rights of heterosexual majority? Or Kvirikashvili, put in his position by him, who, on the contrary, promises us to write into the Constitution that marriage is union of a man and a woman?!"
Asaval-Dasavali, 5-11 September
Giorgi Gigauri, journalist: Yes, the Republicans, kicked out of and freed from politics, - "Berdzenishvili sisters: and "Khidasheli-Usupashvili brothers" have transferred to the NGO sector and, together with the LGBT Identoba, are popularizing sodomy in Georgia for grants!
Rezo Amashukeli, writer: "Levan Berdzenishvili is an enemy of Georgia and the Georgian people. His goals is to destroy Georgian culture and literature, and to lobby for those pederasts who write and publish unspeakable filth, about sex with their own mothers and siblings."
Asaval-Dasavali, 26 September -2 October 
Sandro Bregadze, Georgian Idea: "...They will tell the Georgian society that if man doesn't marry another man, and woman – another woman, they won't accept us to EU and NATO. The foreigners forces the Georgian Parliament to adopt anti-discrimination law, and they will also force it to adopt same-sex marriage through the same kind of pressure!
lazare Zakariadze, poet : "European cities are exploding, and an indirect reason is legalization of the gay psychology."
Givi Somkhiashvili, writer: In the holy and beautiful source of the clean morality of The Virgin Mary's own country sits American colonial governor under the mask of an ambassador, and immorally poisons this land of the Georgians' humanity. He has the 5th column too – those called political parties, NGOs, his numerous servants put in high positions through his recommendations. As a result, there is constant anti-national, humiliating fuss in this country.
Asaval-Dasavali, 5-11 September
Elizbar Javelidze, Public Assembly: I call on Prime Minister Kvirikashvili – don't let the Sorosian Shervashidze become active in Tbilisi State University! Don't destroy this most important core of the Georgian education, where we are hearing the satanic laugh of the Nationals and Sorosian witches! And the source of all this is America and our Governor General Ian Kelly!
Gender stereotypes
Pirveli Radio, 16 September
Shalva Natelashvili, Labor Party: "Why should they elect Bidzina Ivanishvili? He has no ideas, no intellect, he just knows how to gossip like a woman".
Sexism
"Mr. Anzor, my neighbor Sveta also passes from hands to hands, but she is called in the neighborhood a slut, not a bowl of clay."
See full collection of examples of discriminatory statements at the website: www.notophobia.ge
Newsletter was developed by Media Development Foundation (MDF) within the frameworks of the Promoting Integration, Tolerance and Awareness Program in Georgia, supported by USAID and implemented by UNAG.
Opinions and ideas provided in this newsletter are those of the Media Development Foundation (MDF) and do not represent the official position of the U.S. Agency for International Development and the UN Association of Georgia.