I hope you all had a good Christmas. For a lot of people, it hasn't been easy this year. For a lot of people, it's not easy any year, and somehow, we all feel that more vividly during that period of the year. As we enter a new year (and let's hope is drastically different than the one we have just lived through) I think we probably need to be more conscious about that throughout the months, and not just during holiday time.
I can't say I have embraced the festive mood too much. My parents weren't able to come due to the pandemic and they didn't come last year either, so I haven't seen them in over a year now.
Add to that the Brexit talks not going well (I'm a French citizen living in the UK,) with a background of deadly pandemic, and you have the recipe for a merry, merry Christmas.
Luckily, I have my husband and my children to support me.
Marriage is a funny thing, isn't it? Sometimes it's easy, and sometimes it's hard, and sometimes it just surprises you, like it just did last month.
I can't remember how we came to speak about this, but the conversation veered into me not shaving my legs. My husband said he noticed that the other day.
'I was a bit shocked,' he said.
Which made me actually laugh out loud.
My husband and I have been together for eleven years. I stopped shaving my legs when we started living together. That was ten years ago.
It took him ten years to notice.
Now he says he'd like me to shave my legs again.
Me: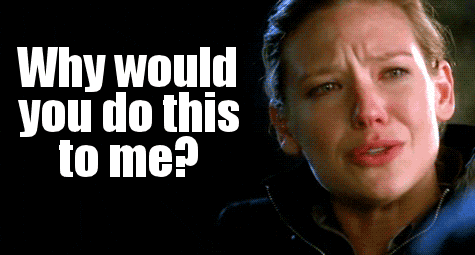 Yeah, marriage is fun!