Key observations of the monitoring
The following tendencies have been noted in the period between 15 August and 15 September:
Armenophobic report by the chairman of the Georgian Dream-Democratic Georgia group in the Khulo Municipality Sakrebulo, which had been published on the official website of the Sakrebulo, was taken down from the website after the statement by civil platform "No to Phopbia!".
Turkophobic statements were related to the "Ali and Nino" statue; Kviris Palitra was inciting hate speech against Turks, Arabs and Chinesewas based on the social media;
Media was the source of racist statements, which were mostly based on Russian sources;
Homophobic statements were directed against the Georgian Dream candidate in Sagarejo midterm electionTamar Khidasheli.
Parallels were made with MP Tamar Kordzaia, similar campaign against whom (with claims that she demanded legalization of LGBT marriages) was waged during the midterm election in 2013.
A ruling party representative claimed that activities of the George Soros foundation were directed against Orthodox Christianity and traditions.
Anti-Western and homophobic statements were made in opposition to introduction of "Me and Society" class in high schools, which is a part of civil education, but was claimed to be imposed from the West and directed against traditions.
In spreading gender stereotypes newspapers (Alia and Kviris Chronika) relied mostly on Russian sources.
Xenophobia + Homophobia: parties
Kviris Chronika, 7-13 September, Saqinformi, 8 September
Tamaz Mechiauri, Georgian Dream: "David Zurabishvili used the word "Armenian" along with the word "pederasts" in his statement. Excuse me, but any Armenian is better, is David Zurabishvili better than any Armenian? What does Armenian have to do with this? By the way, I think, among pederasts there are more honorable people than him as well."
religious discrimination + homophobia: media
Asaval-Dasavali, 17-23 August
Dito Chubinidze, journalist:That damned 16-day Tbilisi War brought this hell, when some Georgians joined the Jehovah sect, some took up as their flag underpants of the naked king of conchitas Irakli Vacharadze, and some clerics curse and, drugged, disorient religious congregation!
Asaval-Dasavali, 17-23 August
Nino Mikiashvili, journalist: His Holiness will not go to court or make excuses. We must be protecting him, and the law! Do we have to be Jehovah's Witnesses or people with degenerated sexual orientation for our rights to be protected?!
Netgazeti, 4 September, Rezonansi, 10 September
Otar Geladze, Chairman of the "Georgian Dream –Democratic Georgia" group in Khulo Municipality Sakrebulo : "Armenian Saaka has enough brains to watch from aside the case of Zurab Zhvania whom he murdered, the case of guiltlessly shot Aprasidzes, the case of Guram Sharadze dishonorably murdered in the street, also the cases of about 150 guys killed in the streets, the case of blowing up the father at his own son's grave, the so called Navtlughi Operation case when 3 people from our district were killed without any guilt, which one should I list!'!"
Asaval-Dasavali, 31 August -6 September
Lasha Amirejibi, People's Assembly: Remember what the humiliated people did or were forced to do, what a celebration they had Saaka hold and how many guests were forced to come to the defeaqted country… Saaka helped himself, it is our trouble that because of them we still have not taken the brooms out of our asses!
Headline: Why did Chinese girls beat a Georgian man on "Plexhanovo"
Social network user: I don't want my Tbilisi to turn into a small Istanbul, Iraq or Iran!..
Natia Maisuradze, resident of Aghmashenebeli: A neighbor woman said that several months ago Turkish men blocked way of Georgian girls who were leaving a Georgian restaurant. The girls ran back into the restaurant. They were helped by a Georgian man and there was a fight between Georgians and Turks...
Kote Chachanidze, resident of Aghmashenebeli: ... I don't want people who historically have always been our enemies to get citizenship of my country.
Lali Mgaloblishvili, resident of Aghmashenebeli: Each evening Arab men bring Georgian girls and the sounds that come out from there make life here unbearable. Last year Arab citizens beat our neighbor hood boys, one lost his teeth, anotherhad swollen eyes... Five Chinese girls live in our yard. Last year they beat our neighborhood boys with batons. You what the reason was? Several drunken Georgian men stood in the street, and suddenly Chinese girls ran out with their batons, saying they were hindering their work, not letting their clients in.
Kavkasia, Spektri, 2 September
David Akubardia, anchor: They were like animals because of poverty. You remember legend of Narayam, perhaps you can have it as a nightmare at night. Let's leave the Japanese alone. God gave them two bombs as a prize, because they had committed a very great sin...
Iza Tamazashvili, journalist: ...Georgian Dream, you are called "Georgian" only to deceive the society, why do you sell Georgian peasant's land to foreigners? Such a government does not deserve respect of the people!
Alia, 31 August - 6 September
"There is Ali and Nino monument near the Turkish border, near Armenian border Saakashvili and Kvesitadze will perhaps put "Khachik and Nino" monument, and near Russian border – "Valodya and Nino" statue ... Who else is left among our neighbors, who must have Georgian "Nino"?
Asaval-Dasavali, 7-13 September
Jaba Khubua, journalist: She [Tamar Khidasheli, GD majoritarian candidate for midterm elections] did not hide that she is a liberast and openly said she would work in the human rights field – look how many ethnic minorities there live in Sagarejo District! So Tamar Khidasheli does not care about Georgians living in Sagarejo District and their interests!
Xenophobia: non-government organizations
Geworld.ge, 19 August
Guram Alavidze, head of the International Fund for Support of Warriors of Afghanistan and other Wars: Why did the previous government give Georgian citizenship to 300 thousand foreigners? To increase the number of the National Movement supporters? The Chinese, Arabs, Turks come and receive citizenship. Let them come as tourists, but how could be hundreds of hectares of land sold to foreigners?
Kavkasia, Spektri, 7 September
Mikheil Tsagareli, astrologist: Can you imagine how German culture and identity will degrade if 800 thousand men, as Merkel said [Syrian refugees], enter Germany?! And several years later we'll see how demographic situation there begins to change. You remember French national football team with 11 Negros, right?! This will soon happen to Germany.
Obiektivi, Politikuri Kvira, 6 September
Obiektivi aired racist story by the Russian channel Ren TV, claiming that Europe is being emptied of its white population, and that Arabs and Africans are "conquering" Europe.
David Akubardia, journalist: Muslims from Africa, the Negros, from Nigeria and other sub-Saharan zones, they are 15 000 persons more. All of them have venereal diseases... These diseases are a usual thing there… There is no water, so they don't wash… There is no hygiene, nothing...
Alia, 28-31 August
Source: vk.com
"Feet of a great number of Zimbabweans are more like animal hooves than human feet."
Obiektivi, Night Studio, 17 August
David Tarkhan-Mouravi, Patriots Alliance: Turkey is an aggressive conquering state, an empire, it always has been and still is an empire... Let me remind you that each square meter of the Turkish state was conquered by the Turks, there was no such state, each square meter is either Greece, or Kurdistan, or Georgia, or Armenia, and this goes on still, they got a right to destroy the Kurds.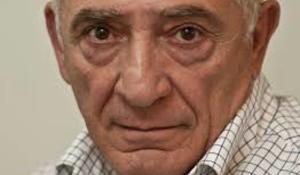 Alia, 10 September
Gogi Topadze, Georgian Dream: "Why should we import Turkish chicken, about which we men are being worn that it causes impotence? We sold a lot of land to the Chinese, Turks, Indians and Iranians… We kicked out peasants.
Obiektivi, Night Studio, 3 September
Gia Gvazava, Chairman of Abkhazia Supreme Council: "It is not surprising for me that Turkey has interests in Abkhazia similar to those of Russia. All this is very old, if you look into history, it all very clear. There has always been struggle for the Black Sea coast and the Great Turkey policy. It is possible that today there still are people who think about Georgia, first Batumi and then the rest."
Asaval-Dasavali, 31 August -6 September
Jaba Khubua, journalist: Some people see political context behind Ali and Nino sculpture – Saakashvili made Batumi Turkish again and gave Adjara to the Turkish friend of his mother Giuli Alasania, and to symbolize all this he put a monument in Batumi Boulevard, which shows how a Turkish man does this to a Georgian woman...
This sculpture was called a name that's insulting for Georgians – Ali and Nino – on purpose, as a symbol of Batumi becoming Turkish and full of brothels!
Religious discrimination: media
Obiektivi, Night Studio, 22 August
Gia Areshidze, anchor: President Obama recently said this when he wanted to defend the Muslims... He said that Christians also did many bad things during the Crusades.... Yes Christians did stuff during the Crusades, but are we talking about who is dangerous today? Today Christians don't kill anybody because someone is not of their religion, right? ...
Asaval-Dasavali, 7-13 September
Jaba Khubua, journalist: ... Nobody should doubt that if people of Sagarejo elect Tamar Khidasheli as their MP, this woman will shock the Sagarejoans by supporting gay parades and same-sex marriages in Georgia, just like her namesake Tamar Kordzaia!
Asaval-Dasavali, 24-30 August
Giorgi Gigauri, journalist: Like LGBT-prick Identoba has told us, almost every third Georgian is a pederast or a bisexual!.. Let's say openly: this is a committed ideological diversion, the goal of which is to get people used to the claim that every third or fourth person in Georgia does not have normal sexual orientation!
The short answer to these liberast devious efforts is this: however many pederasts you "discover" in Georgia, you won't be able to hold gay parades or legalize same-sex marriages! Never!
Iza Tamazashvili, journalist: Stalin never legalized non-traditional sexual orientation or adopted anti-discrimination law insulting for the Georgian people's honor... While after the Russian Revolution they abolished all laws against the homosexuals as a bourgeois remnant, in March 1934 Kalinin, by Stalin's order, signed the decree which made homosexuality a social crime again.
Alia, 8 September
Source: ladynews.com.ua
"Besides, the competition was held for both people of traditional orientation and homosexuals."
Alia, 4-7 September
Mikheil Sakhvadze, journalist: "Unfortunately, they show us things much worth than pornography on TV, including Imedi, and nobody is thinking that they should not be promoting masturbation, whoredom and sodomy."
Homophobia: former officials
Asaval-Dasavali, Kviris Chronika, 7-13 September
Khatuna Khoperia, former MP: "Operation Kordzaia-2 has been launched! They did it in Nadzaladevi by force, now they wnt to do this in Sagarejo too [about Georgian Dream candidate in Sagarejo midterm election Tamar Khidasheli], and just imagine that in the name of Kakhetian peasants this person will support same-sex marriage in the Parliament...
Asaval-Dasavali, 31 August -6 September
David Isakadze, archpriest: It is absolutely unacceptable to hold role playing in classes, which is a strong device for psychological influence. A healthy student may be tasked to play the role of a sexual minority, so that he can have a good attitude to them.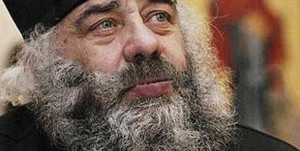 Asaval-Dasavali, 24-30 August
Basil Mkalavishvili, priest: I have warned the public many times that God would make us answer because of what happened on Rustaveli on 17 May! This year sodomites gathered near the Round Garden again… Last year there was Kazantip and a lot of filth...
Homophobia: non-government organizations
Obiektivi, Night Studio, 23 August
Grisha Oniani, Stalin Society: Mr Valery, I assure you that Earth is in the age of madness. When a man marries another man, when great traditions are destroyed"...
Alia, 9 September
Givi Sikharulidze, actor: "To say the truth, I don't believe in politics, but after Putin said he would not allow homosexuality in his country, marriage of a man to a man and a woman to a woman, I became sympathetic towards him as a state leader."
Maestro, SWOT Analysis, 12 September
Levan Vasadze, businessman: All our children will have to play roles of minorities, all kinds of them. So that they have sympathy towards all these kinds of minorities....
Obiektivi, Night Studio, 20 August
Rezo Amashukeli, poet: Think! This planet is in a very bad shape and great troubles await us. Save Georgia, leave this country to your children, your grandchildren. Get rid of these pederasts...
Anti-Western sentiments: politicians
Obiektivi, Night Studio, 6 September
Source: PolitRussia
Vladimer Putin, President of Russia:The fact that Ukraine is being from abroad, that all positions in the government, in the key regions, are held by foreigners, I think this is insulting for Ukrainians.
Tamaz Mechiauri, Georgian Dream: "Ivanishvili took knitting sticks from this Soros NGO guy [President Giorgi Margvelashvili] and gave him the power of veto".... Being an NGO guy is not immoral of course, but some NGOs do damage the country. As to being a Soros guy, Soros is considered to be the creator of the biggest NGOs, that is why I used his name. But, exceptions aside, the people who come from him are mostly engaged in anti-Georgian activities, curse the Patriarchy and the Patriarch, and want to be thanked for financing people like Tutberidze.
Soso Manjavidze, Sakrebulo member: "Of course, this is the programme to create the world citizen, but behind these nice words there are terrible threats, and compromising traditions, which this programme [Me and Society] involves, will bring nothing but disaster."
Tamaz Mechiauri, Georgian Dream:I looked through what Ms Tina [Khidasheli] did in the Soros foundation, the work she is proud of, but I discovered nothing to be proud of there. Because she dealt with many people whose thinking is anti-state, who fight against religion and traditions, including Tutberidze. The one who made herself famous for her dirty campaign against the Patriarch.
Asaval-Dasavali, 31 August -6 September, Pirweli, 3 September
Dimitri Lortkipanidze, Burjanadze-Democrats:The goal of this programme [Me and Society] is to breed a new generation without sex, nation, principles and religion, which is just perfect for the liberal ideology. This issue is related to the juvenal justice, which has been established in the Scandinavian countries...These children are being taught that it is possible for them to have not mother and father, but parent-1 and parent-2, meaning for both of them to be men or women! Moreover, EU prepares legislation which will take from the parents the right to take their children for medical evaluation ifthey think the child has some hormone problems, to avoid compromising the child's orientation.
Anti-Western sentiments: media
Asaval-Dasavali, 31 August -6 September
Zaza Davitaia, journalist:Then Georgian people have expressed, in various forms and on various occasions their negative attitude towards LGBT issues and immoral way of life, but it seems that despite this, the dark forces in the West have firmly decided to achieve degeneration of the future generation of Georgians.Under the European Commission directions, the Ministry of Education and Science is going to introduce new classes at high schools, with almost openly declared goal of tearing Georgian teens from the national and Orthodox roots and raising them with pseudo-liberal, Satanist traditions.
Obiektivi, Politikuri Kvira, 6 September
Valery Kvaratskhelia, anchor: Maybe during this troubles Europe will remember that besides democracy and human rights, there are other values, traditions, culture, past, religion, and so on. Europeans may remember that there are racial differences, not discrimination but differences, they might remember that there is sex, there is the man and the woman. They might remember all this, but perhaps too late.
Obiektivi, Politikuri Kvira, 23 August
Valery Kvaratskhelia, anchor: This liberal movement, LGBT and others, these are the instruments, in fact American imperialism is trying to take over the world, and is fighting Russia first of all, because Russia is the barrier it has not managed to overcome.
Iza Tamazashvili, journalist: My Russia-hating opponent will tell me: America and Europe did not take our territories(?!). Why do they need the territory, when during 25 years they have mislead us ideologically, so that from 5.5 million we now number 3 million. America wants to get a military base on the Black Sea coast, Europe is conducting economic expansion towards the countries which have accepted America and EU, we have also accepted them and here is the result... Stalin never took national identity and father's name from the Georgians. In independent Georgia these small people with slavish psychology have manages this to please Europe and America.
Giorgi Gachechiladze, journalist: Americans invade other countries under the pretexts of "establishing democracy". This happened in Afghanistan, Iraq during the Persian Gulf War, in Vietnam. During Iraq conflict (2003-2009) 285 thousand people dies, half of them - civilians. I say nothing about civilians who dies as a result of nuclear bombing of Japan.
Anti-Western sentiments: non-government organizations
Grigol Oniani, Stalin Society: I believe our government would not be against to make practical step for restore historical justice, but what can you do when America doesn't let us do anything and makes us wed man to a man, let alone Stalin monument?!
Obiektivi, Night Studio, 23 August
Archil Chkoidze, Eurasian Institute: When America wages real genocide against Indian people, they had such a prize – 50 dollars for a head of a man, 25 dollars for a woman head, and 10 dollars of a child's head... That was democratic America which was destroying them like this...
Guram Alavidze, head of the International Fund for Support of Warriors of Afghanistan and other Wars: We should have good relations with all neighbor countries. I think, Georgia should be a neutral country. We cannot adopt to European standards. How can a woman marry another woman, and man – another man?! This way families won't be created, the nation will not multiply."
Anti-Western sentiments: clerics
Asaval-Dasavali, 31 August -6 September
David Isakadze, archpriest:The essence of this class [Me and Society] contains recommendations which European Commission gives to Georgia as a directive.The goal of these recommendations is to develop anti-national, anti-traditional and anti-Orthodox worldview in the children, when such notions as homeland and gamily will have no value...
Besides, the European Commission demands to introduce teaching about gender, which is related to the LGBT topic... The teaching's aim is to develop "capability to accept different" in a child, which means to accept LGBT person as a normal individual...
Obviously, the teaching of religious tolerance is aimed at demeaning of the role of Orthodox Christianity in our history... They attack traditional family by reevaluating the natural roles of male and female, active discussion of "domestic violence" issues, the main goal of which is to invade family and weaken the institution of family!..
Anti-Western attitudes: society
Maestro, SWOT Analysis, 12 September

Levan Vasadze, businessman: This [Me and Society class] is fundamentally opposed to values and traditions of our society, right? Who forces us, where does this come from?... But we know that this is a copy of the UN civil education program, which is for five years – 2012-2017. There are grants for Georgia, of Adenauer Fund, and so on... This is this so called liberal democracy... George Soros told our professors at the well-known meeting in Tbilisi State University – I don't care about what you think, nor what your children think, I care about what your grandchildren think.The essence of this class is very clumsily and stupidly hidden, you can see wolf's fangs everywhere...
How can we raise our children in this... And by whose orders – Unites States and Europe?.. There has never existed a society in the history of mankind, where such a large share of families is destroyed, as in America and Europe.... I think, modern Western liberalism has become an almost fanatic religion, which makes so many people unhappy under the banner of humanism...
Obiektivi, Politikuri Kvira, 6 September
Hamlet Chipashvili, political observer: Hosni Mubarak was USA administration's friend, but Americans still got rid of him, right? That revolution that happened in Egypt… America does not recognize friendship or brotherhood or anything else, nor strategic partnership. And we keep saying this. Our strategic partner... You know Kaddafi was brutally killed, in a disgusting way... USA does not care even about yesterday's brother and friend and in such a brutal way...
Gender stereotypes were expressed by journalists and media outlets, as well as respondents, when woman was usually called a creature of weaker sex. Newspapers Alia and Kviris Chronika did so mostly on the basis of the Russian-language media outlet. Examples:
Gia Khukhashvili, expert: Tina [Khidasheli] has an illusion that she decides something. Women are generally characterized by such illusions.
Under the roof of Avlabari circus: considering high authority that President Margvelashvili enjoys in Dusheti. Grybauskaite invited him to New York for a discussion:"The future of Eastern Europe: strengthening the role of women"...
Alia, 21 August
Headline: What should not you talk about with a man to avoid a fight?
Source: aif.ru
You see, the issues regarding which the beautiful sex should be careful: religion; political views; family income; parents, diseases; children; personal life; nationality, age, sexual orientation and capabilities.
Kviris Chronika, 7-13 September
Source: timeout.ru
"An expert opinion was published recently, that big breasts create many problems for the beautiful sex, and we'll also tell you about this."
Newsletter was developed by Media Development Foundation (MDF) within the frameworks of the Promoting Integration, Tolerance and Awareness Program in Georgia, supported by USAID and implemented by UNAG.
Opinions and ideas provided in this newsletter are those of the Media Development Foundation (MDF) and do not represent the official position of the U.S. Agency for International Development and the UN Association of Georgia.