Media Monitoring Database - notophobia.ge
From 2016, all interested persons can view the results of monitoring discrimination in Georgian media in a new media monitoring database at www.notophobia.ge. One can search information according to the types of violations (calls for violence, xenophobia (including Turkophobia, Armenophobia); homophobia, Anti-Western sentiment, etc.) and the sources of discrimination (media, society, political parties/affiliated persons; clerics; government).
This resource concentrates the results of monitoring conducted by Media Development Foundation (MDF) since 2008 and it will be updated on a regular basis. The examples reflecting the tendencies highlighted in MDF reports can also be viewed on the same website.
Key Findings of Media Monitoring
The report covers a monitoring findings for the period between November 15 and December 31, 2015. The following tendencies were revealed in the media during the reporting period:
A propaganda video released by Islamic State group's Georgian fighters during the reporting period was an interesting test for Georgian media. Noteworthy that a great part of online media, including a website of Kviris Palitra, which also was subject to monitoring, circulated this video without any correction and comments. Although the video has been deleted, some extracts from the appeal are still available on the website.
It should be noted that standards were more or less observed by TV media when covering the appeal of ISIS fighters. It is important that this topic has not become a cause of Islamophobia in TV media. However, such tendencies were still observed in some media outlets (Obiektivi; Geworld.ge; Sakinformi; Alia).
A written appeal of Georgian citizens fighting in Syria, which was published completely by Sakinformi, also contained the calls for violence.
Yet another development has become the source of Islamophobia and Turkophobia during the reporting period – aggravation of relations between Russia and Turkey after the latter downed a Russian warplane.
Against this background, anti-Turkish tendencies especially intensified in Georgian media during that period. The key line of these tendencies passed through several postulates: historically Turkey was Georgia's enemy; Turkey prepares a bridgehead in Georgia through educating Georgian youth and business activities to enact the Treaty of Kars; Russian army is the only guarantee to maintain the Georgian territory (Adjara) within the country's borders;
Final days of 2015 were characterized by homophobic statements mostly related to the resignation of Georgian Prime Minister Irakli Garibashvili. A part of media outlets and respondents linked it with Garibashvili's refusal to support same-sex marriage.
It should also be noted that an inaugural congress of Neutral Eurasian Georgia party was held during the monitoring period. A part of respondents, who are the sources of discrimination and who previously spoke on behalf of various civil society organizations (for example, Archil Chkoidze) are today members of this political party and accordingly, they are represented in the present bulletin in the group of politicians.
Russian-language sources
Obiektivi – Russian documentary about Hitler;
Alia - factroom.ru; dr20.ru; myjane.ru; mainfun.ru; globalscience.ru; factroom.ru
Encouragement of violence: politicians
Asaval Dasavali, December 7-13
Nino Burjanadze, Democratic Movement – United Georgia: "If the elections are rigged, the government will see what we will do! I doubt that the windows will be broken in some glass buildings!"
Rustavi 2, Kurieri; Pirveli news agency; Maestro, Contact, November 20;
Ia Makasarashvili, Georgian Dream – Democratic Georgia faction at Tbilisi City Council: "Thanks to Bidzina Ivanishvili you are physically alive today, because people would have already lynched you (addressing the United National Movement)".
Encouragement of violence: society
Asaval Dasavali, December 7-13
Rezo Amashukeli, poet: "I call on those dossers to call their party not "Girchi" (Cone), but "Rko" (Acorn) because they are pigs! … If I have a chance, I will cut their throats one by one!"
Encouragement of violence: clerics
Asaval Dasavali, November 16-22
Elizbar Diakonidze, archpriest: Instead of holding a hunger strike outside the government's office, one should pull this government out of their offices and beat them to a pulp!"
Kviris Kronika, December 7-13
Temur Shashiashvili, leader of political party Tetrebi: "Chinese products have flooded the entire country. We will soon turn into their province. The Chinese have renamed themselves to Tsereteli in Kharagauli. These people have a different mentality. Go to Kharagauli and they will tell you that a dog meat is their primary delicacy; there are no dogs left in the villages… The Armenians have arrived, well done! The Azerbaijani have arrived, well done! The Turkish have arrived, well done! These people have bought clinics; they stand behind all hospitals and turned our sickness into business."
Davit Mkheidze – author: "Yes, of course, those Azerbaijani from Iormughanlo, whose votes were used to rig the elections, think about nothing but when Georgia will join NATO… "
Turkophobia/Islamophobia: politicians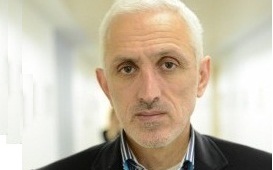 Asaval Dasavali, November 30 – December 6
Murman Dumbadze, majoritarian MP from Batumi single-mandate constituency: "I think that a great part of Adjarian youth [Muslims] and generally, those Georgian children, who underwent religious studies in Turkey or Arab countries, will never become Georgia's full-fledged citizens and these people are actually lost for the future of our country."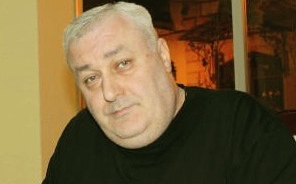 Davit Tarkhan-Mouravi, Alliance of Patriots: "Turkey is the most unfair player, untrue player here, which is actually busy with genocide of one nation, the Yazidi people. And it is fighting against everyone…"
Kavkasia, Barieri, November 23
Irakli Batiashvili – People's Assembly: "… If those people had not studied in Madrasas and had not received that religious education, if their minds had not been established through Islamization, certainly they would not have gone; it would have never struck their minds…"
Turkophobia/Islamophobia: media
Asaval Dasavali, December 21-27
Dito Chubinidze, journalist: "Like Chairman of the Georgian Muslims Union, Tariel Nakaidze does not worry whether or not a pearl of Georgian churches and monasteries in Tao Klarjeti, the Oshki dome will be demolished, similarly Turkey does not sleep at night thinking about which "state" will be reintegrated by Georgia in the Caucasus and when our poor country will get to its feet…"
Asaval Dasavali, November 23-29
Giorgi Popkhadze, journalist: "We should not forget the fact that Mikheil Saakashvili granted Georgian citizenship to Turkish and Arab citizens. Nobody knows who among them is a terrorist and generally who is who. These are planted mines… "
Turkophobia/Islamophobia: society
Asaval Dasavali, November 30 – December 6
Vakhtang Kharchilava, Saerto Gazeti: "…Turkey is the same occupant as Russia! Take a walk on Agmashenebeli Avenue, where you will see nothing but Turkish shops and cafes! Is not it called an occupation?"
Armenophobia: politicians
Temur Chkuaseli – Georgian Dream: "… We, the Georgians, frequently ask 'why did you resettle from that village to this village', and when Martirosyan lives beside us, we do not say even a word. We suffer from the so called tolerance that sometimes overgrows into nonsense."
Religious discrimination: media
A propaganda video released by Islamic State group's Georgian fighters: "Today there are so called Muslim Khojas and Muftis living in Adjara. You have committed a great sin, because with your nice words you are misleading those poor people, who do not know Islam; you are putting them on the wrong track…(the video released on behalf of ISIS, as well as some extracts from the appeal were posted on the newspaper website).
Giorgi Kordzadze, author: "…Homosexuals live unhealthy lifestyles and have accounted for the bulk of syphilis, gonorrhea, Hepatitis B, the "gay bowel syndrome", tuberculosis and cytomegalovirus."
Asaval Dasavali, December 28 – January 10
Jaba Khubua, journalist: "Irakli Garibashvili is not the Prime Minister of Georgia anymore because he made it clear to the world sinking in the whirlpool of quasi-values and staying in an extreme spiritual crisis that "until I am the Prime Minister, I will protect the cornerstone of the Georgian government – the sanctity of a family – till the end and will not allow legalization of same-sex marriage in my homeland!"
Homophobia: civil society organizations
Asaval Dasavali, December 28 – January 10
Zviad Tomaradze, Georgian Demographic Society – XXI: "Garibashvili's principled position on legalization of same-sex marriage is well known to the public. He made it clear that he would not allow such precedent in Georgia and would always be in favor of introducing a constitutional clause that would define marriage as union of a man and a woman."
Alia, November 27-30
Tamar Khachapuridze, Association "Hope for the Future": "These foreign men are mostly gays. In 2015, one of such persons even applied to court and requested to be registered as the father. But judge Nana Daraselia rejected his lawsuit because the method of surrogacy was used illegally and that man actually had no wife."
Anti-Western Sentiment: politicians
Jondi Bagaturia, Georgian Troupe: "Why do you have such an alternative: either to become the slaves of Americans and let homosexuals and some other terrible people to sit on your heads or to become the slaves of Russians…"
Gigla Baramidze, political secretary at Democratic Movement – Georgia: "What are those commitments, which you have undertaken to the West and because of which you are ready to finally destruct and give up your own country and why cannot you fulfill these commitments once and forever?!"
Anti-Western Sentiment: media
Giorgi Kordzadze, author: "… The brave sons of Europe were once conquering countries and continents; today their descendants are dressed in the main attribute of a prostitute – a miniskirt. Official legalization of same-sex marriage, adoption of a child by them, replacement of the words favorite to normal people – mother and father – by parent number one and parent number two, blessing obvious homosexuals as clerics and many other troubles indicate that Jesus has abandoned Europe."
Anti-Western Sentiment: civil society organizations
Elizbar Javelidze, People's Assembly: "The United States destructs our spirituality. Everything has been depraved. What do our TV channels look like – they are full of pederasts… The policy of Russian President Vladimer Putin is acceptable; he has hit the United States in the nose!"
Kviris Kronika, 16-22 November
Nana Devdariani, Global Research Center: "…Not one stone was left standing on another in those places, where the United States entered. If this is not called colonialism and instead has a noble name "democracy", then we should revise all the terms we use."
Anti-Western Sentiment: society
"By the victory in Syria we will bury Masonic America and Europe. We pray to never miss a shot fired at our sworn enemy" (Sakinformi publishes the statement made by Georgian citizens fighting in Syria, who attended a large meeting in Damascus).
Asaval-Dasavali, December 21-27
Levan Vasadze, businessman: "The West should be declared persona non grata in terms of morality and family issues."
Anti-Western Sentiment, clerics
Asaval-Dasavali, December 7-13
Teodore Gignadze, archpriest: "Abortion and euthanasia are awful things and those who do it are terrible killers. In Holland, a depressed person can call the euthanasia group and they will help him/her pass away…"
Alia, November 17
Priest Elizbar Diakonidze: "This is an American project! Everyone has the right to interfere in the affairs and sentiments of a family. The U.S. Ambassador also comes out and preaches us from all angles…(on Guguli Magradze's legislative initiative)".
Sexism and gender stereotypes: politicians
Rustavi 2, Kurieri, Interpressnews, November 24
Temur Chkuaseli, Georgian Dream: "In my opinion, men have more global thinking…"
Gia Volski, Georgian Dream coalition: "I think that MP Sajaia [UNM] has exceeded everything. It is a bit impolite; you and my son are of the same age. Of course, there is no age in politics, but you should not have a feeling that such a beautiful woman, who is involved in politics of our country, is simply impolite. It is very bad."
See detailed information about discriminatory and humiliating rhetoric revealed in Georgian media at www.notophobia.ge
Winners of Tolerance Prize 2015
The winners of Tolerance Prize established by Media Development Foundation, Ilia University and UN Association of Georgia were revealed in December 2015. 79 works were submitted by 42 participants for 7 nominations. 8 winners were revealed. The Tolerance Prize was introduced in 2014 and it is awarded to those journalists and bloggers, who promote the establishment of tolerance culture in the society and ensure ethical coverage of diversity issues.
See detailed information at the following link: http://www.mdfgeorgia.ge/geo/view_news/425
Newsletter was developed by Media Development Foundation (MDF) within the frameworks of the Promoting Integration, Tolerance and Awareness Program in Georgia, supported by USAID and implemented by UNAG.
Opinions and ideas provided in this newsletter are those of the Media Development Foundation (MDF) and do not represent the official position of the U.S. Agency for International Development and the UN Association of Georgia.