TORCH Newsletter
19 May 2015
We are pleased to announce a new research fellowship in collaboration with the Science Museum, an opportunity to develop an Environmental Humanities project, and a call for bite-size lectures on death for an Ashmolean LiveFriday event. We also look back at events from the past couple of weeks, with videos exploring the 1659 air pump, the German Enlightenment, Aristotle and perception, and terrorism in the 21st century. Please scroll to the bottom of the newsletter for a full calendar of upcoming events.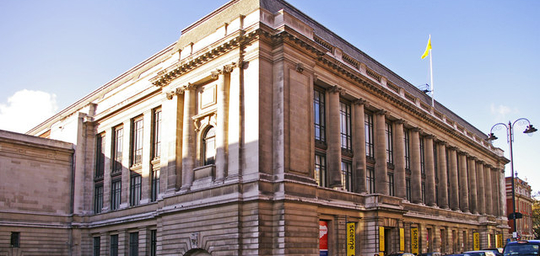 A new Knowledge Exchange fellowship is offered to support research on the Science Museum's collections, which would also contribute to the Museum's forthcoming Exhibition Programme. Details of forthcoming exhibitions, and about the fellowship more generally, are available on the TORCH website.
Deadline: 29 June 2015
More information
Applications are welcome from humanities scholars at the University of Oxford for two grants in any area of the environmental humanities. The first grant is for up to £2,500 for a workshop, symposium or conference and the second is for up to £2,000 for a research project. Applications should be led by, or involve, postgraduate and/or early career researchers.
Deadline: 3 July 2015
More information
Each term TORCH sponsors the creation and/or development of up to three interdisciplinary research networks by providing a venue, funding up to £2,500, a web presence and publicity. Current networks include Celebrity Research, Global Brazil and Medieval Studies.

Deadline: 29 May 2015
More information
TORCH will collaborate with the Ashmolean on bite-size talks for their death-themed Halloween LiveFriday. We are looking for short talks by University of Oxford researchers with an innovative take on death and that make use of an object from the collections.
Deadline: 20 May 2015

More information
Early Career Opportunities
Public Engagement Summer School
The AHRC -TORCH Public Engagement Summer School from 27-30 July brings together skills workshops, lectures, and small group sessions designed to give participants the skills to integrate public engagement into their research.
Are you thinking about getting published? Whether you've got a full proposal ready, or you've just got a promising idea, this matchmaking event is a great opportunity for early career researchers to meet a Palgrave commissioning editor and get their input. The event will take place on 26 May.
Historians of science David Wootton and Michael Hunter review the debate between Robert Boyle and Thomas Hobbes over Boyle's air pump experiments and the philosophical foundations of this new approach to science. The discussion is framed by Wootton and Hunter's critiques of Steven Shapin and Simon Schaffer's controversial book Leviathan and the Air-Pump (1985).
Watch the video here
Scenes from an Unknown Enlightenment
A discussion of Jim Reed's new book, exploring the legacy of the German Enlightenment and the controversies of its major thinkers.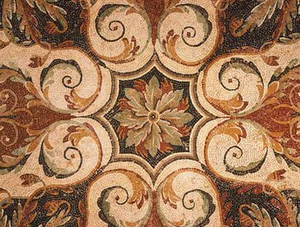 Aristotle on Perceiving Objects
How can we explain perceptual experience? This discussion explores how Aristotle investigated this question, and examines Anna Marmodoro's book on the subject.
Wednesday 20 May, 13:00-14:00 (lunch from 12:45)
Michael Billington (Theatre Critic, The Guardian), Morten Kringlebach (Psychiatry, Oxford) and Laura Marcus (English, Oxford) discuss Kirsten Shepherd-Barr's new book on the transformative entanglement among science, art, and culture in modern times, followed by a response from the author.
Tuesday 26 May, 13:00
In response to the Ashmolean exhibition Katy Haigh will be giving a 30 minute gallery talk discussing the approaches to femininity and sexuality in contemporary Indian society.
Tuesday 26 May, 17:00
A lecture by Sam Ladkin, which is part of the Literature and Visual Cultures Seminar Series, a new forum for interdisciplinary discussion at Oxford.
Wednesday 27 May, 19:00-20:00
A panel discussion exploring the relationship between mathematics and music. Tutorial Fellow in Computer Science Andrew Ker - who is also a musician - will be in conversation with mathematician Jamshid Derakhshan.
Monday 1 June, 15:00
A lecture by Amy Hollywood (Harvard University) with responses by Fernanda Bernardo (Coimbra) and Graham Ward (Oxford). Convenor: Sondra Hausner. This is part of a lecture series given by Amy Hollywood on philosophy, literature and mysticism.
Monday 1 June, 19:00
Last Train to Oxford is a dramatised adaptation of John Schad's documentary novel Someone Called Derrida by Fred Dalmasso & John Schad. The performance follows Amy Hollywood's lecture on 'Reading Derrida Reading'.
Tuesday 2 June, 17:00
A seminar by Tom van Laer (Storytelling Scholar, Cass Business School). It is part of the Calleva Centre seminar series on Make-Believe, which combines perspectives from psychology, theatre and classics.
Latest news from the Humanitas Programme
The Humanitas Programme continues with Javier Cercas' Visiting Professorship in Comparative European Literature. His lectures are the last Humanitas events for this academic year, but we will be back in October. Already confirmed for next academic year are the literary critic, theorist and scholar, Stephen Greenblatt, who will be the Visiting Professor in Museums, Galleries and Libraries and the conductor Christian Thielemann, who will be the Visiting Professor in Classical Music. In the meantime, you can watch this term's events again on our website, including John McLaughlin's lectures on the challenges facing American intelligence and terrorism in the 21st century.
Comparative European Literature
Javier Cercas will be in residence at St Anne's College during Trinity Term. In a series of lectures, Cercas will reflect on the nature of the novel as a genre, including discussions of The Anatomy of a Moment, as well as works by Vargas Llosa, Cervantes, Melville, James and Kafka.
21 May, 17:30-19:00 | The Blind Spot
26 May, 17:30-19:00 | The Man Who Says No
4 June, 17:30-19:00 | In Conversation: European Literature, Politics and Historical Memory
In celebration of Artweeks, we look back at last year's Visiting Professorship in Museums, Galleries and Libraries, which was held by Michael Govan, the Director of the Los Angeles County Museum of Art (LACMA). In this short video he talks about completely reshaping LACMA, the connections between artists and museums and the importance of interdisciplinary research and collaboration.
Events Calendar, Weeks 4-6
All these events seek to bring together people from different disciplines who are interested in the same research area. For more details about these events, and to get in touch with the people who are running them, please visit the TORCH website.