TORCH Newsletter
7 April 2015
We are pleased to share new opportunities for researchers in Oxford and beyond, including a Postdoctoral Writing Fellowship for work on women's lives. We also look ahead to a busy few weeks of events, including a series on the 'History of Emotions' with Humanitas Visiting Professor Barbara Rosenwein, the next in our 'Book at Lunchtime' series which explores 'Aristotle on Perceiving Objects', and poetry readings spanning the English/German linguistic divide. Please scroll to the bottom of the newsletter for a full calendar of events.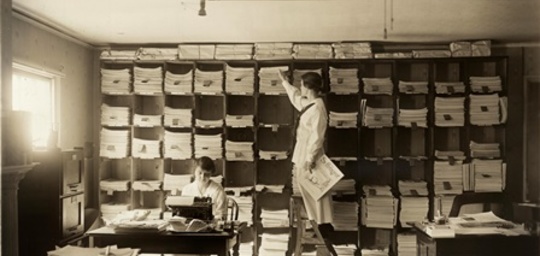 The Women in Humanities programme is pleased to invite applications for a postdoctoral writing fellowship worth £5,000 for work that promises to significantly advance knowledge of women's lives, experiences and/or representation.
The fellowship is available to early career scholars within three years of the award of a doctorate who do not yet hold a permanent academic job.

Deadline: 22 May 2015
More information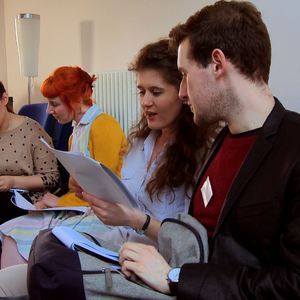 Each term TORCH sponsors the creation and/or development of up to three interdisciplinary research networks by providing a venue, funding up to £2,500, a web presence and publicity. Current networks include Celebrity Research, Global Brazil and Medieval Studies.

Deadline: 29 May 2015
More information
University of Oxford humanities scholars are invited to apply for a short-term fellowship scheme to build partnerships with external organisations. Knowledge Exchange Fellows have worked with the National Theatre, Southbank Centre, and the eating disorder charity Beat.
Deadline: 29 June 2015
More information
Early Career Opportunities
26 May | Palgrave publisher matchmaking event for early career researchers
Are you thinking about getting published? Whether you've got a full proposal ready, or you've just got a promising idea, this matchmaking event is a great opportunity for early career researchers to meet a Palgrave commissioning editor and get their input.
Reflections on That Other Place
In this 4 minute video we revisit our recent exhibition in collaboration with the O3 Gallery. We explore why photography is a valuable tool for documenting the effects of Alzheimer's and the relationship between art and research. We are joined by Helen Statham (Director, O3 Gallery), Nicola Onions (Artist) and Victoria McGuinness (Business Manager, TORCH).
Watch the video here
Friday 8 May, 12:30-14:30
Film screening of When Voices Rise, followed by discussion with civil rights activist, Dr Kingsley Tweed, founder of Bermuda's Black Brotherhood.
Friday 8 May, 17:00-19:00
Staff and students from Oxford will discuss the question of why change is needed within Oxford's curricula, and what strategies can be used to make them more diverse and inclusive.
Sunday 10 May, 14:00-17:00

A study day at the Ashmolean Museum, with cross-disciplinary talks exploring early modern drama in Oxford using objects from the Museum's collections.
Tuesday 12 May, 19:00
In a meeting of minds across the English/German linguistic divide, celebrated poets Don Paterson and Durs Grünbein draw on a common understanding of poetry, joined by scholar and translator Karen Leeder.
Wednesday 13 May, 13:00-14:00 (lunch from 12:45)
Ophelia Deroy (School of Advanced Study), Richard Sorabji (King's College London) and Rowland Stout (Oxford) will discuss Anna Marmodoro's book Aristotle on Perceiving Objects followed by a response by the author.
Thursday 14 May (all day)
An informal forum for researchers at all levels to discuss recent discoveries about the scientist and philosopher, and to reflect on the directions for future research.
Monday 18 May, 18:00
The German poet will give a special reading of old and new work and answer questions with David Constantine and Karen Leeder.
Tuesday 19 May, 12:00-13:30
An early career seminar with papers on 'Sisters and Sisterhood: The Kenneys and the Suffragettes', Lyndsey Jenkins (Oxford) and 'Imaginary Friends: Female Alliances in the Eighteenth-Century Quaker Community', Naomi Pullin (Oxford/Warwick)
Latest news from the Humanitas Programme
Historiography
Professor Barbara Rosenwein will be exploring the "History of Emotions". Rosenwein is an internationally renowned historian and the author or editor of several books, including A Short History of the Middle Ages and Emotional Communities in the Early Middle Ages. She is currently working on a general history of the emotions in the West.
11 May, 17:00-18:30 | How can there be a history of emotions?
12 May, 17:00-18:30 | Rationality versus emotionality in the century of extremes
13 May, 17:00-18:30 | Generations of Feeling
Javier Cercas will be in residence at St Anne's College during Trinity Term. In a series of lectures, Cercas will reflect on the nature of the novel as a genre, including discussions of The Anatomy of a Moment, as well as works by Vargas Llosa, Cervantes, Melville, James and Kafka.

12 May, 17:30-19:00 | The Third Truth: Part 1
14 May, 17:30-19:00 | The Third Truth: Part 2
19 May, 17:30-19:00 | Vargas Llosa's Question
21 May, 17:30-19:00 | The Blind Spot
26 May, 17:30-19:00 | The Man Who Says No
4 June, 17:30-19:00 | In Conversation: European Literature , Politics and Historical Memory
In memory of the great historian Sir Christopher Bayly we revisit the lecture he gave on 'Islam and World History' as Humanitas Visiting Professor in 2012-13.
Events Calendar, Weeks 2-4
All these events seek to bring together people from different disciplines who are interested in the same research area. For more details about these events, and to get in touch with the people who are running them, please visit the TORCH website.
Into 'the treasure house of knowledge': Photographs, History and the Public Library c. 1900
Elizabeth Edwards (De Montfort University)
Thursday, May 7, 2015 - 12:30pm to 2:00pm
Law in the Archives
Carolyn Steedman (Warwick)
Thursday, May 7, 2015 - 12:30pm to 2:00pm
There Are Two Sexes: On the Thought and Commitments of Antoinette Fouque
Professor Françoise Barret-Ducrocq (Université Paris-Diderot Sorbonne), Sylvina Boissonnas, Michèle Idels (Éditions des femmes)
Thursday, May 7, 2015 - 2:00pm
Film Screening 'When Voices Rise'
Film screening organised by the Race and Resistance interdisciplinary research group.
Friday, May 8, 2015 - 12:30pm to 2:30pm
Inheritance and Cooperation Reading Group
This week's reading isGodfrey-Smith (2012) 'Darwinism and cultural change'
Friday, May 8, 2015 - 1:00pm to 3:00pm
Why Oxford Needs a Diverse Curriculum
Staff and students from Oxford will speak on the question of why change is needed within Oxford's curricula to make them more diverse and inclusive
Friday, May 8, 2015 - 5:00pm to 7:00pm
Performing Dido: Exploring Early Drama in Oxford
A cross-disciplinary study day at the Ashmolean Museum including a film screening and talks
Sunday, May 10, 2015 - 2:00pm to 5:00pm
Proustian Memory
Speakers: Professor Gordon Shepherd (Yale) 'Reassessing Mechanisms of Autobiographical Memory' and Dr Kirsten Shepherd-Barr (St Catherine's, Oxford) 'Madeleines and Neuromodernism'. Chair: Dr Sowon Park (Corpus Christi, Oxford).
Monday, May 11, 2015 - 12:00pm to 2:00pm
Helen McCrory in conversation with Edith Hall
They discuss the National Theatre's 2014 production of Medea
Monday, May 11, 2015 - 2:15pm
How can there be a history of emotions?
Humanitas Visiting Professor Barbara Rosenwein with a responce from Prof. Ute Frevert
Monday, May 11, 2015 - 5:00pm to 6:30pm
Rationality versus emotionality in the century of extremes
Professor Ute Frevert delivers a guest lecture as part of the Humanitas Visiting Professorship in Historiography
Tuesday, May 12, 2015 - 5:00pm to 6:30pm
Grayson Perry and the Charms of 'The Charms of Lincolnshire'
Anna Murphy (Oxford)
Tuesday, May 12, 2015 - 5:00pm
The Third Truth (Part 1)
Humanitas Visiting Professor, Javier Cercas delivers his first lecture
Tuesday, May 12, 2015 - 5:30pm to 7:00pm
Perspectives on Poetry
In a meeting of minds across the English/German linguistic divide, celebrated poets Don Paterson and Durs Grünbein draw on a common understanding of poetry, joined by translator Karen Leeder
Tuesday, May 12, 2015 - 7:00pm
Ashmolean Networks: Objects, Materials and Embodied Meaning
Led by Jim Harris (Andrew W Mellon Foundation Teaching Curator, Ashmolean Museum)
Wednesday, May 13, 2015 - 12:30pm to 2:30pm
Aristotle on Perceiving Objects
A Book at Lunchtime discussion with Anna Marmodoro, Ophelia Deroy, Richard Sorabji and Rowland Stout
Wednesday, May 13, 2015 - 12:45pm to 2:00pm
The King, the Duke and the Flemish Merchant of Venice
A lecture by Dr Christina Anderson on the 1627-28 Sale of the Gonzaga Art Collection
Wednesday, May 13, 2015 - 5:00pm
Generations of Feeling
Humanitas Visiting Professor Barbara Rosenwein deliveres her final lecture of the series
Wednesday, May 13, 2015 - 5:00pm to 6:30pm
The Magnificent Services which it has Rendered to Science
Speaker: Lee Macdonald (University of Leeds). Part of the Science, Medicine and Culture in the Ninteenth Century seminar series
Wednesday, May 13, 2015 - 5:30pm to 7:00pm
The Art Forum
Discussion on art with Director of the Ashmolean, Xa Sturgis, and Paul Hobson from Modern Art Oxford
Wednesday, May 13, 2015 - 6:30pm
Maths and History
Part of the In Numbers programme
Wednesday, May 13, 2015 - 7:00pm to 8:00pm
Émilie Du Châtelet Study Day
Study day
Thursday, May 14, 2015 (All day)
On Toni Morrison and Love
Professor Jean Wyatt (Occidental College CA)
Thursday, May 14, 2015 - 2:00pm
The Third Truth (Part 2)
Humanitas Visiting Professor, Javier Cercas delivers his second lecture in the series
Thursday, May 14, 2015 - 5:30pm to 7:00pm
The Age of Lightness
Emergences of a Paradigm of the French Eighteenth Century
Friday, May 15, 2015 (All day)
A Symposium on Literature and History in Persianate South Asia
How do we historicise the circumstances around producing literature and what does that add to the study of history as a whole?
Friday, May 15, 2015 - 9:30am to 5:30pm
Achebe and Friends at Umuahia: The Making of a Literary Elite
Book launch
Friday, May 15, 2015 - 12:45pm to 2:00pm
Inheritance and Cooperation Reading Group
This week's reading is Sesardic (1993) 'Heritability and causality'
Friday, May 15, 2015 - 1:00pm to 3:00pm
Anglo-Norman Reading Group
This group provides a relaxed and collaborative forum in which to hear about, read, translate and comment upon a wide variety of Anglo-Norman texts
Friday, May 15, 2015 - 5:00pm to 6:30pm
Famous and Forgotten: Gillray's World
A cross-disciplinary study day at the Ashmolean Museum
Saturday, May 16, 2015 - 1:30pm to 5:00pm
Don't Mind the Gap
An evening of British and German literature
Saturday, May 16, 2015 - 7:30pm
Volker Braun Reading
The German poet will give a special reading of old and new work and answer questions with David Constantine and Karen Leeder
Monday, May 18, 2015 - 6:00pm
Early Career Gender, Women and Culture Seminar
With papers by Lyndsey Jenkins (University of Oxford) and Naomi Pullin (University of Oxford / University Warwick)
Tuesday, May 19, 2015 - 12:00pm to 1:30pm
The Dance of Salome in Late Medieval and Renaissance Tuscan Visual Culture
Jasmine Chiu (Oxford)
Tuesday, May 19, 2015 - 5:00pm
The Invention of Characterization
Nick Lowe (Classics, Royal Holloway)
Tuesday, May 19, 2015 - 5:00pm
Back to the '60s: thoughts on theory and the returns of modernism
Professor Stephen Bann, University of Bristol
Tuesday, May 19, 2015 - 5:00pm
Making bubbles with chytrids
Eben Kirksey (Environmental Humanities, UNSW, Sydney)
Tuesday, May 19, 2015 - 5:30pm
Mapping Motion: Impulse, Object, and Trajectory
A workshop with internationally renowned choreographer Kim Brandstrup and Royal Ballet dancer Marcelino Sambé exploring choreographers' methods and sources
Tuesday, May 19, 2015 - 5:30pm to 7:00pm
Vargas Llosa's Question
Humanitas Visiting Professor, Javier Cercas delivers his third lecture in the series
Tuesday, May 19, 2015 - 5:30pm to 7:00pm